Jari 'PØlli' Halinen
Transport entrepreneur from Suomenniemi, Finland
Jari started his drag racing career in 1984. Since then he has won several Finnish Chamionships, a nordic Championship, and run numerous records.

Jari has driven dragsters and altereds in Competition class, and  also Top Methanol Dragster before moving to Top Fuel in 2007.
Jari gained his TF license in Alastaro, Finland in 2007 with RF Motorsport, and ran the Hockenheim Nitrolympix race in Germany the same year.
On his first race he ended up third, not too bad for a rookie.

The 2008 season saw Jari running the full FiA tour, with races in England, Finland, Sweden and Germany.
Jari won the pre-season event 'Easter Thunderball' which was run in extremely cold conditions.
Coming from the land of ice and snow made it easier for him.
Jari qualified at all of the 2008 races, and ended up #5 in the FiA points.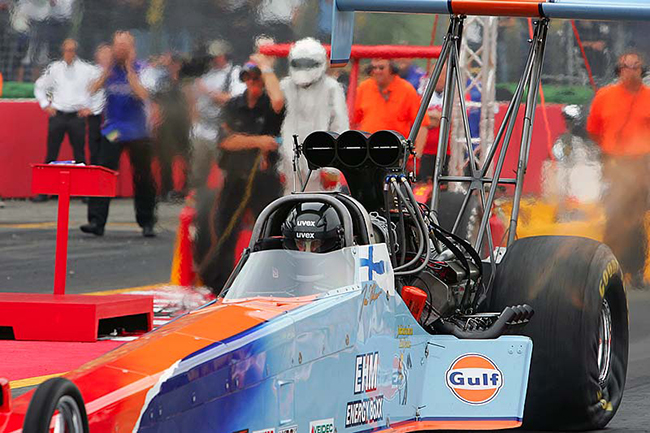 Jari has since been a regular and respected driver in the FIA Top Fuel ranks.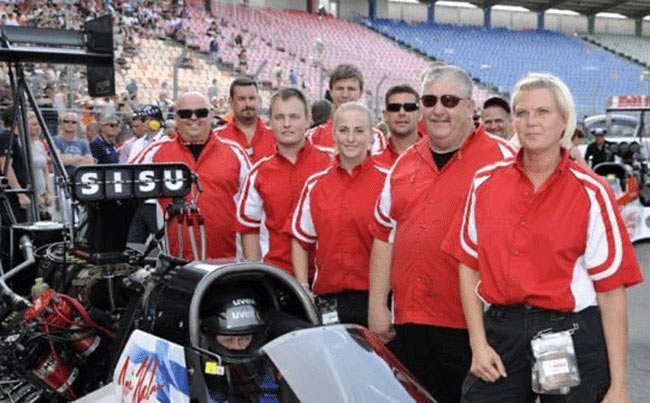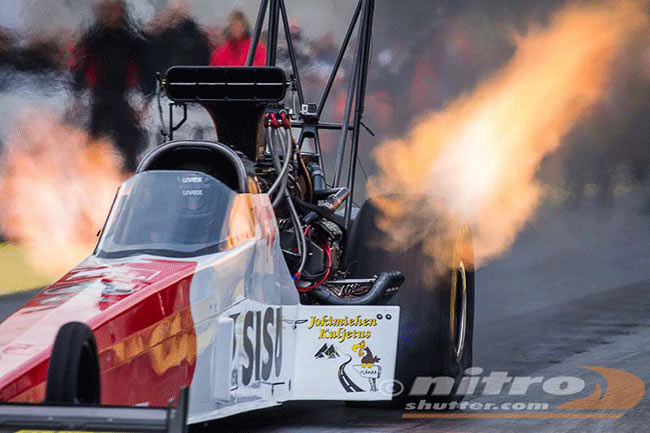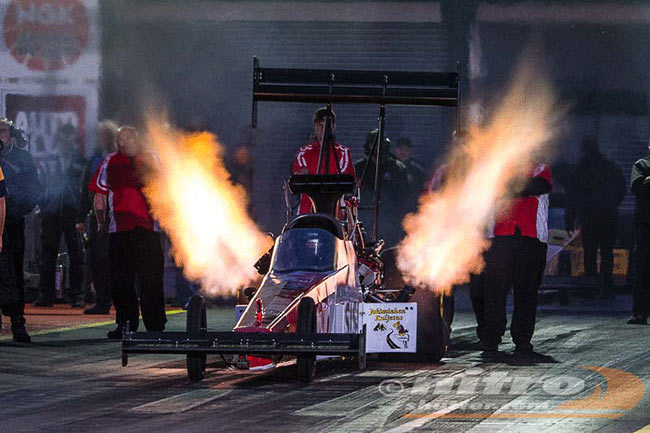 Jari ran his last full season in 2013, but stepped in for Cris Andrews in 2014 when Chris broke his shoulder at the first race of the season. Jari is still involved in Drag Racing, now in Junior Dragster with his grandchildren.